UltraBreath Mastermind Course for Dentists
UltraBreath gives you a reliable, repeatable system for diagnosis of breathing dysfunction and breathing retraining.
UltraBreath provides you with a framework for understanding of how breathing relates to airway, tongue-tie, occlusion, TMJ, and sleep.
Personal 28-day Demo of a Capnography Breathing Biofeedback System
Add profitable procedures to your practice immediately. See your patients with new eyes and get them the help they need.
Most dentists have no idea how well their patients are breathing.
Join the UltraBreath graduates who are implementing this life-changing system.
"Obviously breathing is important, but before UltraBreath I didn't have clarity about evaluating or treating breathing for my patients.
Now, I understand how breathing fits into the big picture of comprehensive dental treatment.
I have a game plan for how to approach talking to patients about findings and treatment options.
The UltraBreath Model of Dental Treatment is priceless."

Dr. Paul Schaus - Minneapolis, MN
"Honestly, before I found the UltraBreath course I had knowledge of Airway Prosthodontics but I wasn't doing much with it.
I would talk to people about their snoring or their difficulties with sleep and it would end there - with talking.
I feel that I have a much more complete picture of airway health, breathing and treatment options. The loop has come full circle and I'm excited to help people in a meaningful way!
Dr. Sarah Hubert - Brooklyn, NY
UltraBreath is the key to unlock peak performance and total well-being for dentists and their patients.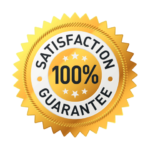 Class Starts 10/2/20 In Just